Learn more about Warialda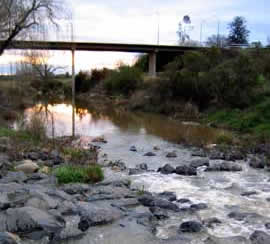 Warialda 'Place of Wild Honey', is an attractive small town on the Reedy Creek. Warialda, with a population of 1300, is one of the major towns of the Gwydir Shire in north-western NSW. It is situated 602 km north of Sydney and 320 m above sea-level on a tributary creek of the Gwydir River, being 190 km north of Tamworth along the Fossickers Way and 62 km north-west of Inverell via the Gwydir Highway. (go to map)

The town's name is said to mean 'place of wild honey' and presumably derives from the tongue of the original inhabitants, the Weraerai Aborigines. The name is thought to be related to the honey that is produced from the abundant pollen of the Tumbledown Gum (Angophora Leiocarpa), bees collect large to huge volumes of the pollen which provides a good surplus of honey. Read more about us »»

Swimming Pool Inspection Program
The following Program will be on public display from Wednesday 27th November 2013 until Tuesday 24th December 2013.

In addition, Council advises of the adoption of the following inspection fees:
• Initial Swimming Pool Inspection – Up to $150.00 (maximum)
• One Re-Inspection as result of Initial Inspection - $100.00
• Registration of Swimming Pool on Owner's behalf - $10.00

The Program may be viewed by attending the Gwydir Shire Council Chambers located at 33 Maitland Street Bingara and 54 Hope Street Warialda or click here to download the Swimming Pool Inspection Program documentation (pdf - 82KB)

Written submissions will be received up until 12.00 noon Tuesday 24th December 2013 and addressed to: The General Manager, Gwydir Shire Council
Locked Bag 5, BINGARA NSW 2404

Council may publish the name, address and the submissions of the person/s or organisation/s from whom a submission is received, unless clear instruction is given other than this information is not to be published.
Clean-up from November Storm
Council will be undertaking a Green Waste Only Collection in Warialda and Gravesend townships commencing 25th November 2013 and continuing until complete. It is anticipated that the clean-up will take two weeks. Collections will be on a street by street basis starting from the northern side of town. Priority will be given to the clearing of fallen trees which present the greatest hazard or danger to the general public.

How to take advantage of this service:
• Please place fallen trees and tree limbs out for collection.
• Only items placed on the kerb will be collected, items placed elsewhere on your property will not be collected.
• Only items that can be lifted by 2 persons will be collected
• Items should be sorted, where possible, into piles of large and small branches/logs which will allow sorting for chipping.
• Items placed out for collection after the designated period will not be collected.
For more information please contact Council's Technical Services Department on 6729 3000.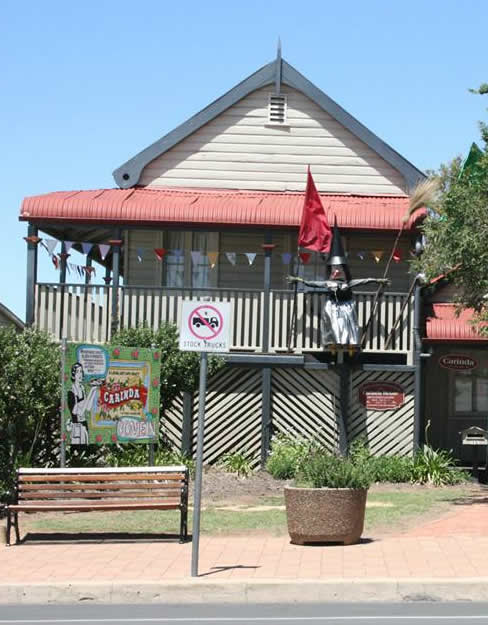 Carinda House - craft, cakes, catering
Carinda house will be open on Sunday 8th, 15th and 22nd of December 2013. So come along and enjoy shopping for goodies and gifts. Carinda House is also a great venue to be utilised for small group gatherings, accommodating up to 30 persons comfortably and can provide homemade goodies such as cakes/slices/sandwiches etc, for morning-teas/meetings/celebrations and weddings. Contact Lana 02 6729 1580 or vist Carinda House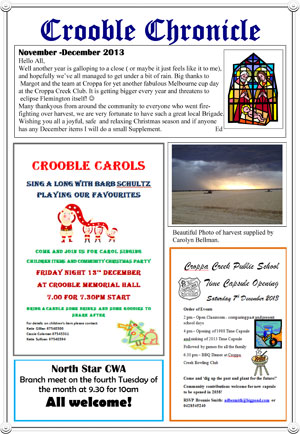 Nov-Dec Crooble Chonicle
Hello All,
Well another year is galloping to a close ( or maybe it just feels like it to me), and hopefully we've all managed to get under a bit of rain. Big thanks to
Margot and the team at Croppa for yet another fabulous Melbourne cup day at the Croppa Creek Club. It is getting bigger every year and threatens to
eclipse Flemington itself!
Many thankyous from around the community to everyone who went firefighting over harvest, we are very fortunate to have such a great local Brigade.
Wishing you all a joyful, safe and relaxing Christmas season and if anyone has any December items I will do a small Supplement. Click on the image to download